Antique Painting Oil Wood Still Life Flowers Vase Signed Savigny Rare Old 20th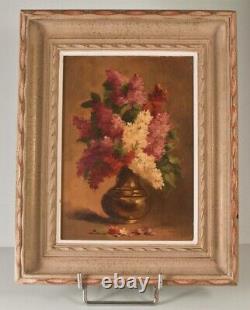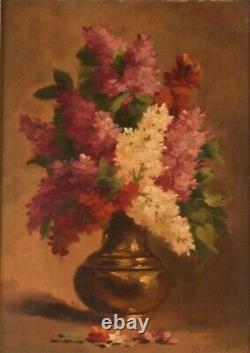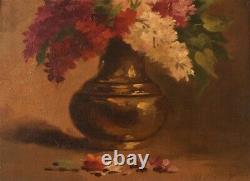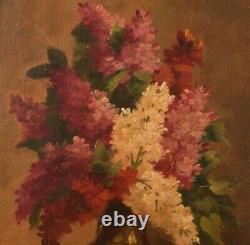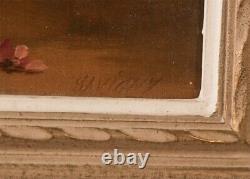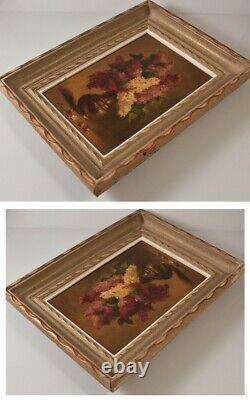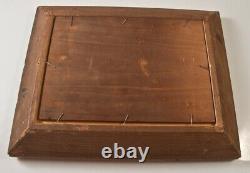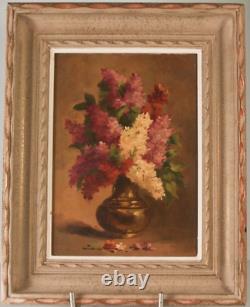 Antique Painting Oil Wood Still Life Flowers Vase Signed Savigny Rare Old 20th. Still Life With Flowers Savigny. Dear Buyers & collectors, We are Pleased to offer you a Gorgeous Unique Antique Beautiful. Very beautiful art work jewelry. Oil on wood still life with flowers and vases.
Frame 30.5 cm x 24.3 cm Wood 22.2 cm x 15.9 cm. Introducing a stunning piece from the 20th-century Savigny period, we present Still Life With Flowers. This exquisite artwork is crafted on painted wood using oil, showcasing a captivating composition of flowers and vases.
The piece is signed by the talented artist, Savigny, adding an air of authenticity and significance to the artwork. Reflecting the aesthetic of the Napoleon 3rd style, this artwork exhibits the grandeur and elegance associated with the period.
The intricate details and vibrant colors of the flowers and vases bring life to the composition, creating a visually pleasing and captivating experience for the viewer. Measuring at approximately 30.5 cm x 24.3 cm (including the frame) and 22.2 cm x 15.9 cm (wood dimensions), this artwork is conveniently sized to fit beautifully in various settings, adding a touch of sophistication and artistic flair to any space.
The artwork is in good condition, carefully preserved to maintain its original charm. With its remarkable condition, it showcases the meticulous care and attention given to its preservation over the years.
This piece is a testament to the artist's skill and the enduring appeal of still life compositions. Offering the opportunity to own a genuine Henri Malfroy-Savigny creation, this artwork is an ideal addition to any art collector's repertoire.
Whether displayed in a private collection or as a focal point in a room, "Still Life With Flowers" is sure to inspire admiration and evoke a sense of beauty and serenity. Don't miss the chance to acquire this extraordinary piece. In good condition as on the photos. Condition exactly as on the photo, please exam photos for details. This is lovley item own or to give as specail gift.
Please view all photos alone with reading this description. If thers is anything I need to clarify, feel free to ask questions. I have other antique and vintage items for sale at the moment and shall be listing other over the following few days, so please keep checking my items for sale. This is a lovely item to own or to give as a special gift. This means they have the usual aspects of pre-owned jewellery.
If there is a major dent, ding, flaw, or bend, it will be noted under the basic information. Please review all photos closely, since they are a large part of my item description. (all made with daylight, to show the colour as authentic as possible). I check myself each product and sell only the best quality products.
In any case, if you are not satisfied with the product. Please contact me and I will do everything to your satisfaction. I accepted within 14 days, In its original packaging and on condition the item is its original condition as received. My customers are very important to me!
Please, In case of any problem or question, please feel free to contact me and I will do everything. I can to make you be satisfied!
In any case of problem contact me right away before leaving feedback so I will do my very best to resolve any problem. And to make you satisfied.