Antique Old Primitive American Folk Art Landscape Oil Painting, Signed 1880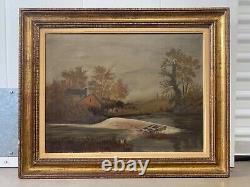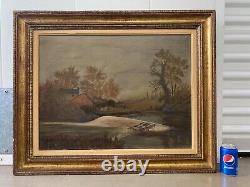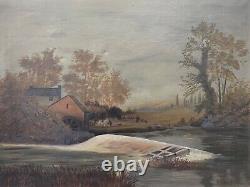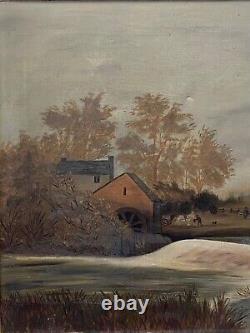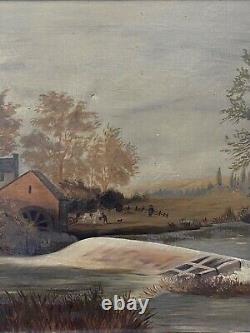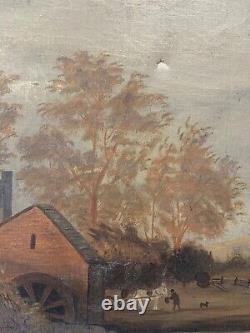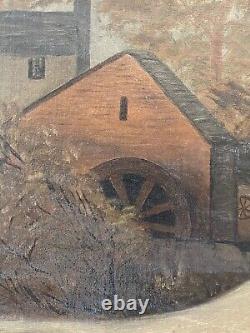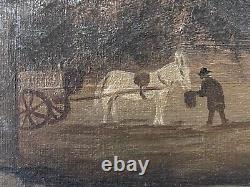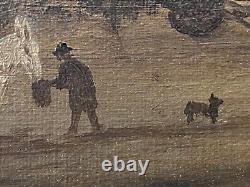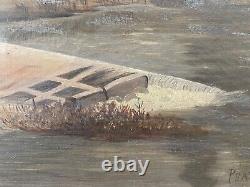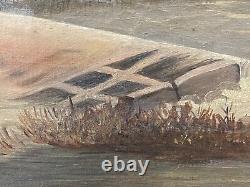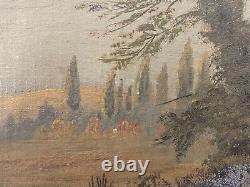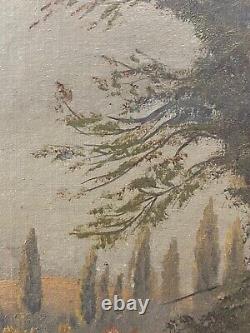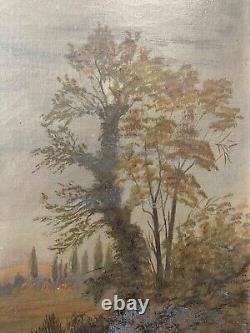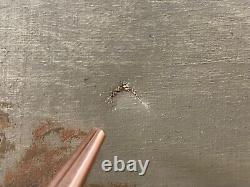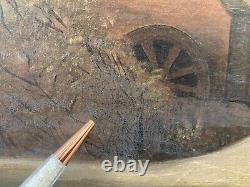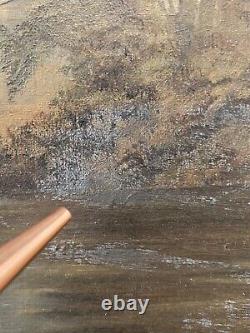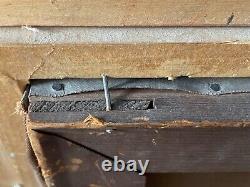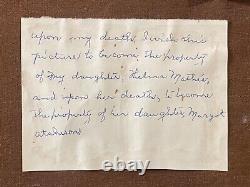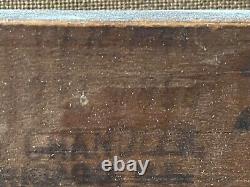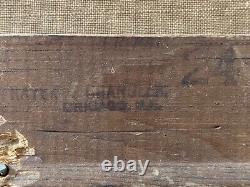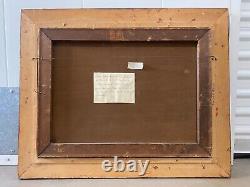 This is a charming and quaint Antique Old Primitive American Folk Art Landscape Oil Painting on canvas, depicting a bucolic rural landscape setting, with several small farmhouses, a horse and carriage, a small dog, and two figures. In the foreground, is a small river and what appears to be a rudimentary dam. " This likely artwork originates from Northeastern United States and is signed: "Pearl Frank in the lower right corner. I could not find any information on this artist, but perhaps you know more about her or her work? Additionally, a provenance label affixed to the verso of the canvas reads: Upon my death I wish this picture to become the property of my daughter, Thelma Mathis, and upon her death, to become the property of her daughter, Margot Atchison.
From doing some digging, I have discovered records of a Margot Ann Atchison, who lived from 1931 - 2018, and was buried in Sacramento, California. This is almost assuredly the same person who is mentioned on the provenance label. Approximately 24 1/4 x 30 inches including frame. Actual artwork is approximately 17 7/8 x 24 inches. Very good condition for age, with some milky cloudiness afflicting some areas of the painted canvas, one small pinhole tear, and mild scuffing and gilding loss to the frame please see photos.
Acquired in Los Angeles County, California. If you like what you see, I encourage you to make an Offer. Please check out my other listings for more wonderful and unique artworks!