Antique Jack Daniels Old Time Tennessee Whiskey Rare Barn Wood Sign 32x13x1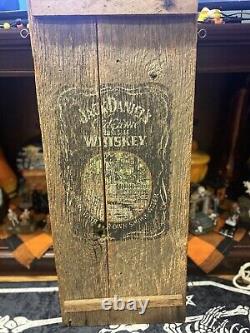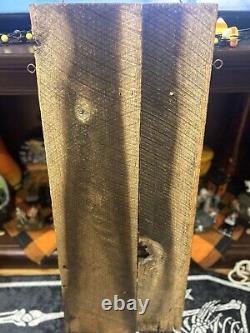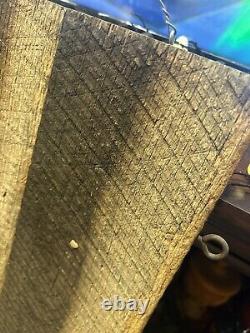 "Jack Daniels Old Time Tennessee Whiskey". "Made with our own Spring water".
This vintage Jack Daniels whiskey sign, made from rare barn wood, is a must-have for any collector. The sign features the iconic Jack Daniels logo and is perfect for adding a touch of rustic charm to any room. The brown color and distillery theme make it a great addition to any collection of food and beverage advertising memorabilia. This sign is a rare find and is sure to be a conversation This is a vintage sign/art that are thought to be pieces made from wood reclaimed when the original Jack Daniels barn was torn down to make way for the new distillery. There are a few variations, but this one features Jack Daniels himself.
This is a rare piece of Jack Daniels history, told this is an actually piece of the barn where Jack Daniels began his journey. This is an amazing piece to add for a whiskey and bourbon enthusiast's collection. Approximately 32x13x1 with Two metal hangers that are attached to the top and several loop hangers to each side.