Vintage Original Antique Old Bmx Schwinn Raleigh Suzuki Dealer Sign Bicycle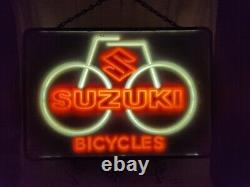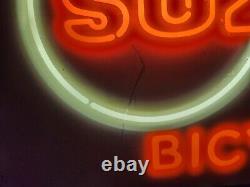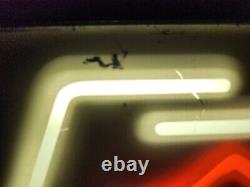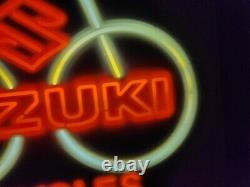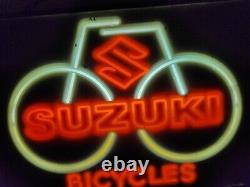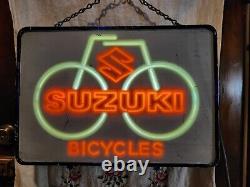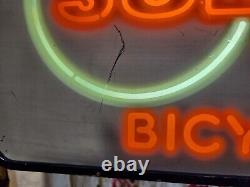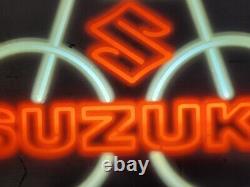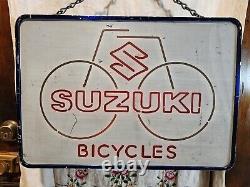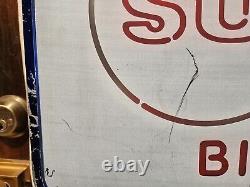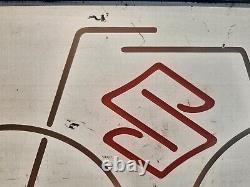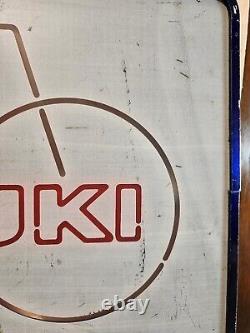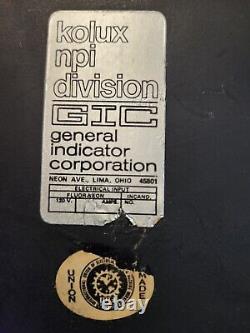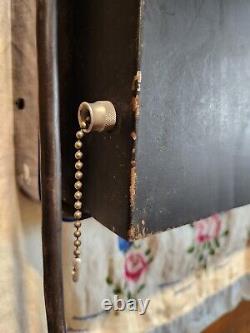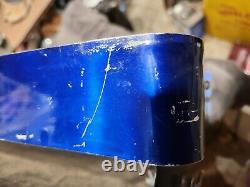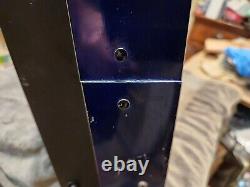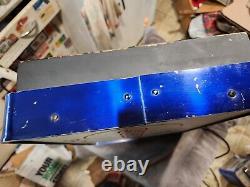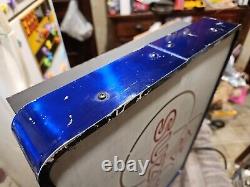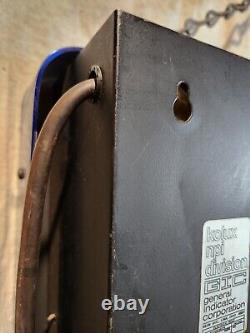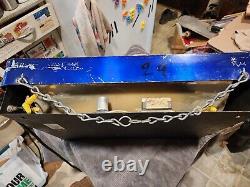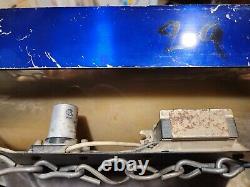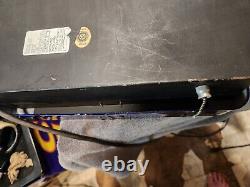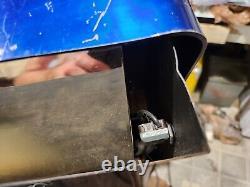 1- VINTAGE ORIGINAL ANTIQUE LIGHTED SUZUKI BICYCLE DEALERSHIP SIGN IN EXCELLENT CONDITION. I'M GUESSING FROM THE 1960S?? THIS HAS PLENTY OF DINGS SCRATCHES SCRAPES FADING ETC. APPEARS TO BE TOTALLY ORIGINAL EXCEPT THE CHAIN??
PICTURE APPEARS TO BE DEPICTING A 10 SPEED BICYCLE??? I'VE PERSONALLY NEVER SEEN A SUZUKI 10 SPEED BICYCLE. BUT EVIDENTLY THEY DO EXIST. HAS SCRATCHES ON LENS AS SEEN IN THE PICTURES. A VERY UNIQUELY BUILT SIGN. THE OUTER FRAME IS ALUMINUM WITH WHAT APPEARS TO BE A CANDY BLUE PAINT. HAS A 29 WRITTEN ON TOP WITH A MARKER I GUESS?
YHE BACK IS OPEN ON THE TOP AND BOTTOM. IT'S FAIRLY HEAVY FOR THE SIZE. I BELIEVE THIS IS A FAIRLY RARE PIECE?? MEASURES APPROXIMATELY 20 X 14 X 5 INCHES. OVERALL IT'S A EXCELLENT PIECE.
DISPLAYS EXCELLENT AND I DON'T BELIEVE THAT YOU WILL FIND VERY MANY OF THESE. LOOK AT THE PICTURES AND DECIDE FOR YOURSELF.