New Old Stock Richard's Pawn & Gun Savage Arms 1972 Porcelain Sign 12 Diameter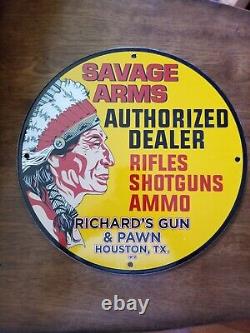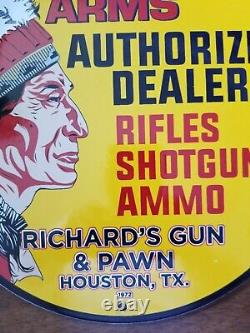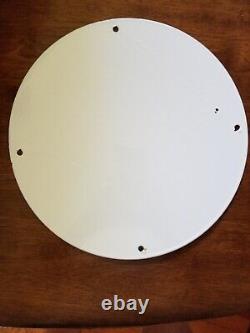 WE JUST PURCHSED A VERY LARGE COLLECTION OF NEW OLD STOCK SIGNS SOME SIGNS WILL HAVE SMALL SCRATCHES FROM BEING MOVED AROUND OVER THE YEARS. THEY DON'T ALWAYS SHOW UP IN THE PICTURES BECAUSE OF THE GLARE WHEN TAKING THE PICTURES.
THEY WILL BE VERY MINOR. WE WILL BE LISTING THIS COLLECTION OVER THE NEXT FEW MONTHS.
PLEASE MESSAGE US IF YOU HAVE ANY QUESTIONS. WE CHECK IN ON WEEKENDS FROM TIME TO TIME TO ANSWER QUESTIONS.
IF YOU DON'T WAIT NO DISCOUNT. THERE ARE LOTS OF BOOKS OUT THERE. NOTICE TO OUT OF COUNTRY BUYERS.