Antique Primitive R. C. W withAnchor Logo Wooden Old Farm Market MEASURE BUCKET 478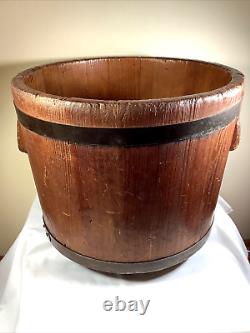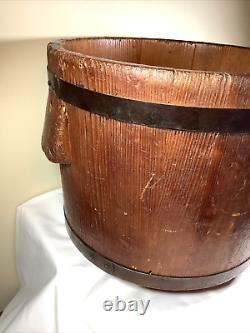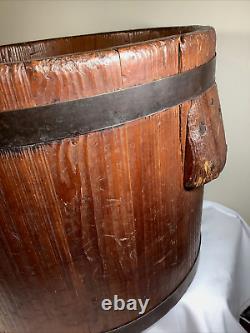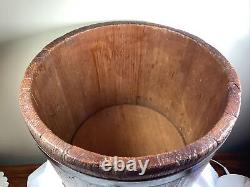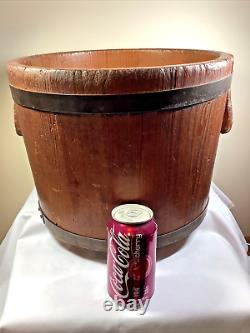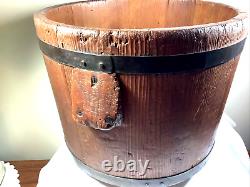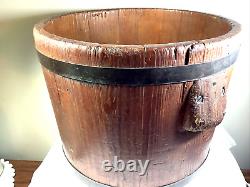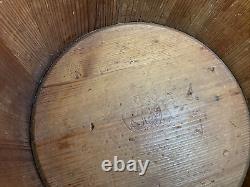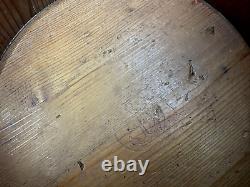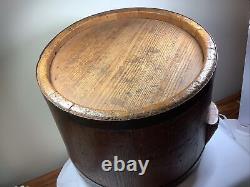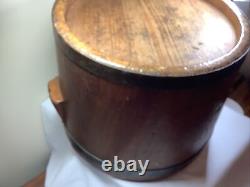 PRIMITIVE ANTIQUE HANDMADE - SIGNED - WOODEN FARM MEASURE BUCKET. SOLID HANDLED BUCKET / MEASURE FROM DAYS GONE BY.
MEASURES 13 3/4" DIAMETER & STANDS 10 1/2" HIGH. THIS IS A WELL MADE AND WELL PRESERVED PIECE. CIRCA MID TO LATE 1800s. SIGNED ON INSIDE BOTTOM WITH ANCHOR LOGO - R.