1930s OIL PAINTING FOLK ART PRIMITIVE LANDSCAPE BIRCH TREES OLD WOOD CRATE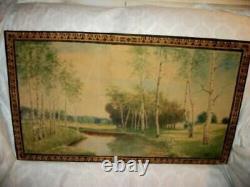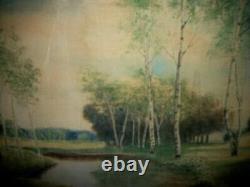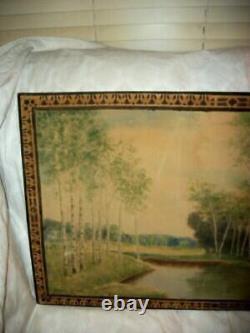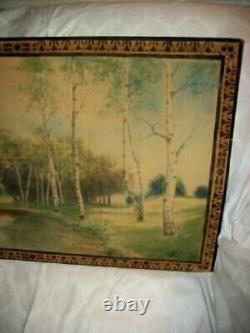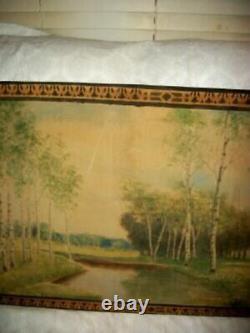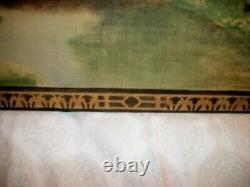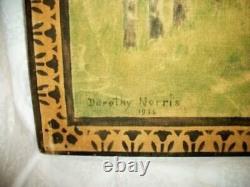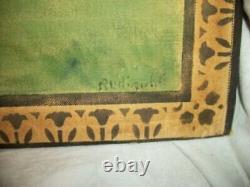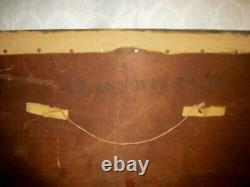 1930s Oil Painting Folk Art Primitive Landscape Birch Trees River 35 x 21 Inches 1930s Art Deco Stenciled Self HP Frame On Canvas Stretched Unprimed Canvas Tacked Over an Old Wood Crate Lid. Signed Dorothy Norris 1936 on One Corner Other Corner Has a Signature Which I Cannot Make Out. Overall Great Condition For Not Being Primed Depression Era Use What You Have is Quite Evident Here Art Is Wonderful Old Muted Colors Very Rare Art Estate Find. I Do My Best Always. Due to The Nature of Our Business We Do Not Have Best Offer on all of Our Listings.
We Have Had Offers for 20% to 70% Off. We Simply Cannot Do That.
Items are Placed On Sale at Pre Determined Amounts Periodically. A Very Frequently Asked Question???? We Box Well and Do Not Skimp on Packing Material. Txzj pxzj1967 txzj-11 txzj71 txzj115.